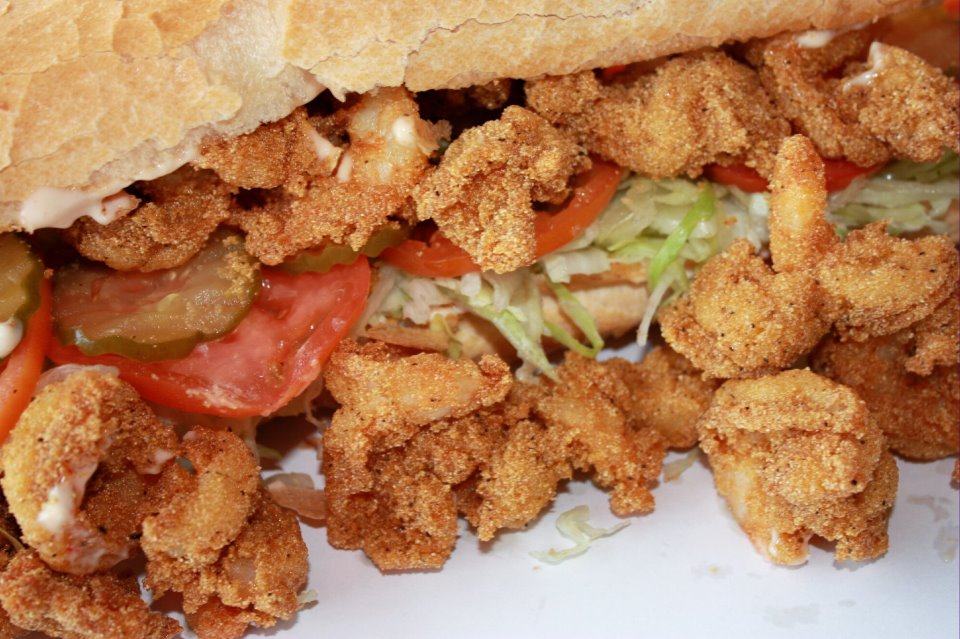 HOUSTON, TEXAS – June 18, 2012 – With three successful Houston locations in Montrose, Downtown and The Heights, award-winning
BB's Café
will soon bring its popular Tex-Orleans cooking and ambiance to a new Greenway Plaza location at 3139 Richmond Avenue at Audley Street. Scheduled to open in July 2012, the Greenway Plaza location will incorporate BB's casual, family-friendly and fun/funky feel while featuring lunch and dinner daily, happy hour specials, late-night dining, full-service special event catering plus corporate catering and bulk delivery to nearby offices.
BB's "Tex-Orleans" menu is a fusion of food traditions that includes nearly two dozen overstuffed signature po' boys on fresh French bread delivered daily, homemade gumbo, mounds of grillades and grits, creative appetizers and a newly expanded "Garden District" selection of healthy menu options including vegan dishes.
BB's new location evokes the growing enterprise's familiar French Quarter feel with signature red brick, New Orleans folk art, gas lanterns and wrought iron accents. The restaurant's Texas-sized patio and indoor seating accommodate 110 patrons, with lot and garage parking conveniently available. BB's Greenway will also offer a full bar and fresh oyster bar and will be open Sunday through Wednesday, 11AM to midnight, and Thursday through Saturday, 11-3AM.
Greenway Plaza professionals who can't escape their office environs at mealtimes will appreciate BB's delivery of boxed lunches, fresh salads and continental or hot breakfast, in addition to regular menu items. Event planners will welcome BB's myriad of catering choices and helpful service options. From po' boys to prime rib, BB's expansive catering menu includes crawfish and shrimp boils, po' boys onsite, hot buffets, party and sandwich trays, finger foods and dips, and features foods beyond Tex-Orleans.
About BB's Café
Honoring his family's Southern Louisiana heritage, Brooks Bassler founded BB's Café in 2007. Bassler's grandmother, "Maw Maw," and family recipes inspired the café's menu and were slightly "Texified," culminating in a unique "Tex-Orleans" style for which BB's has become famous and award-winning. In addition to sit-down dining in a relaxed café atmosphere, BB's offers full-service corporate and event catering and accommodates an underserved market with late-night dining. Customers can place orders online via BBscafe.com. BB's original café is located at 2710 Montrose, with additional Houston locations Downtown at 509 Louisiana Street and in The Heights at 2701 White Oak Drive. The new Greenway Plaza location at 3139 Richmond Avenue is slated to open in summer 2012. For more information, please visit www.BBscafe.com.
Follow on
Facebook
and Twitter @bbs_cafe.