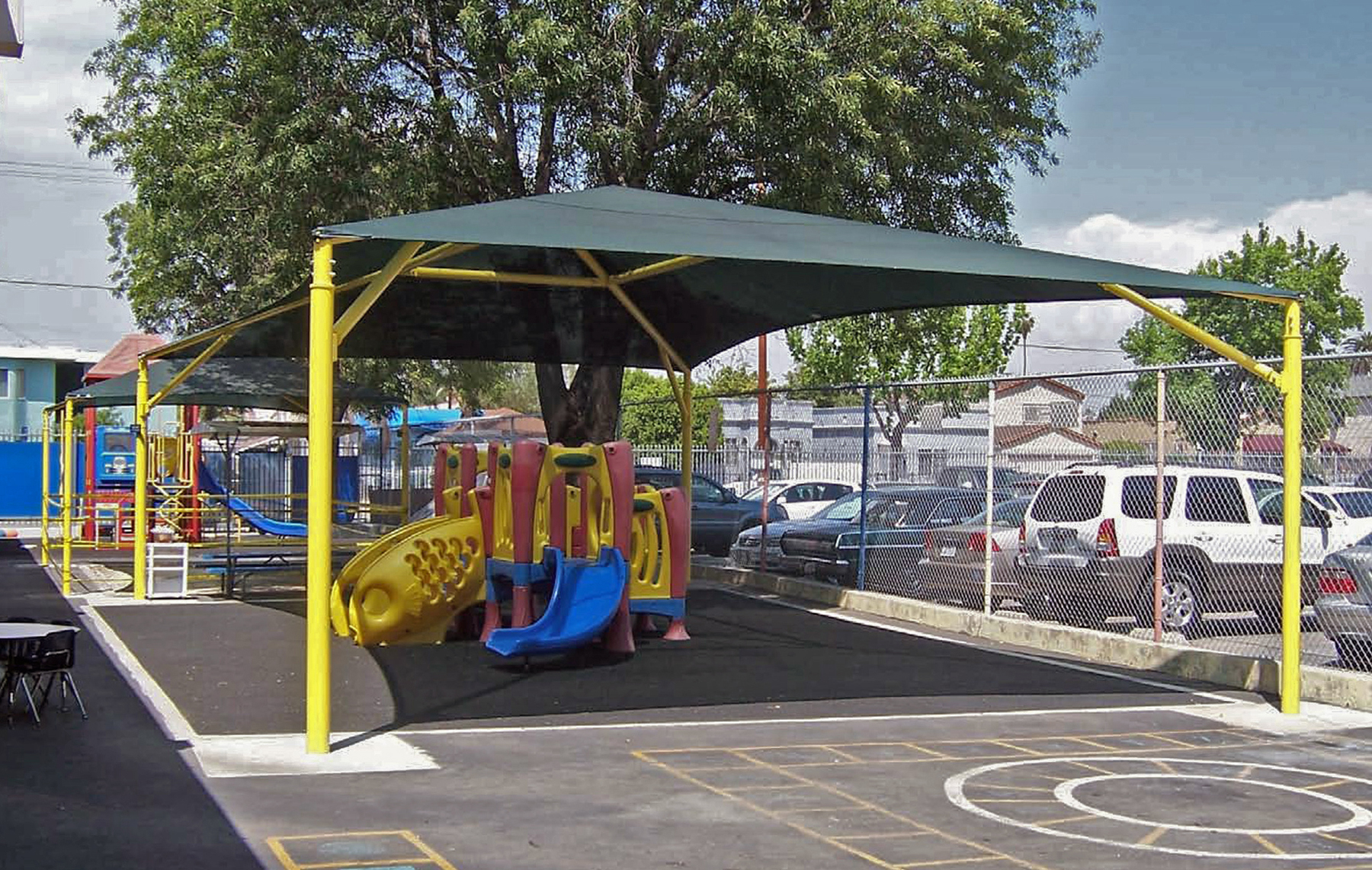 FOR IMMEDIATE RELEASE:
DALLAS, TX - In the news today, the spot - or should we say, SUN - light, shone on shade structures in an article by Liz Szabo for USA Today. Read "Shade: A weapon against skin cancer, childhood obesity."

USA Shade & Fabric Structures recognizes that UV exposure is a serious health concern, especially for children who are particularly vulnerable to the harmful effects of the sun. According to the American Cancer Society there are more new cases every year of skin cancer than there are of breast, prostate, lung and colon cancer combined. The EPA specifically advises parents with young children to "seek shade," " when possible, conduct activities in a shaded area, and rotate players to allow breaks in the shade. This is especially important during periods of "high" - "very high" UV indexes.

Recently, Sun Ports, a brand of USA SHADE & Fabric Structures, worked with the Bedford Heights Elementary School in Bedford, TX to install a much-needed shade structure at their children's school. On the day of the ribbon-cutting ceremony, the UV index for Bedford elementary school was in the double digits. Commending the fundraising work of the PTA, and aknowledging the need for sun protection for his students, Principal Mengwasser had this to say," The structures add aesthetic appeal, provide comfort and, since most of our recess time occurs between the hours of 10:30 and 2:00pm, they provide shade when we need it the most."

Visit www.usa-shade.com or www.sunports.com for more information about the benefits of shade structures.


About USA SHADE & Fabric Structures:
USA SHADE & Fabric Structures is also a Golden Triangle award-winner, designated by The American Academy of Dermatology which recognizes the company for its efforts that further understanding of dermatologic conditions and concerns, and encourage healthy behaviors in the care of the skin, hair, and nails. Sun Ports, Shade Structures, FabriTec Structures and Vehicle Protection Structures (VPS) are the premier brands of USA SHADE & Fabric Structures, Inc. As the proven leader in the shade industry, USA SHADE offers products and services that competitors are simply unable to match. With in-house experts in Design, Engineering, Fabrication, Manufacturing, Project Management and Construction, USA SHADE are the leaders, innovators and the one's to trust.