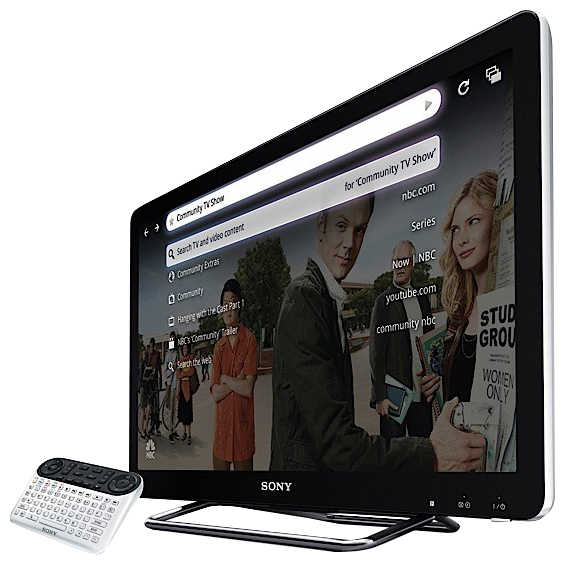 TheHDTVGenie.com, the new and innovative HDTV Product Finder website, has just announced their promotional giveaway of a 32 Google TV. The HDTV Genie, which was officially launched this Halloween October 31st, 2011, has been well-received by techies and novices alike for its simplification of the TV shopping process. The customer-oriented site created this contest in honor of their steadily growing fan base.
To enter the contest, participants must head over to TheHDTVGenie.com website and enter the post at http://www.thehdtvgenie.com/blog/sony-google-hdtv-giveaway-contest describing the promotion. Each contestant is allowed up to two entries. The first method of entry is by following @thehdtvgenie (http://twitter.com/thehdtvgenie) on Twitter then tweeting a message that enters them into the giveaway. The second method of entry involves liking the Facebook Fanpage at http://www.facebook.com/HDTVGenie and posting a message update that gives them a second entry. Participants log their entry in the form at the bottom of the aforementioned blog post. No purchase of fee is necessary to enter or win.
The prize, a smart HDTV is literally an extension of Google, you can surf the web, watch TV and access ultra-popular apps, like Facebook and Android. Viewers can even watch TV and browse the web – at the same time, all from the comfort of their living room couch.
"A spokesman for the company Chris Powers said in a recent statement "Since we've launched The HDTV Genie on October 31st Halloween 2011 we've had a tremendous response and better than expected website traffic. The community support for the HDTV Product Finder feature has been great and as a token of our appreciation we'd like to give something back."
The Sony® Google HDTV Giveaway was officially launched on December 20, 2011 and runs until February 14, 2012. With the website's fast growing popularity the company plans to up the ante and offer even bigger giveaways in 2012 and even give previous participants early and exclusive access to contests.
About the HDTVGenie.com
The HDTVGenie.com has simplified the process of finding an HDTV, by taking the "tech" out of technical. The site features an easy-to-use interface that asks consumers a series of short questions and then locates an ideal TV based on their answers.