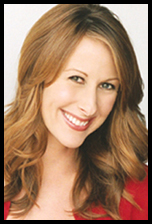 Mass Effect 3 - Gianna Parasini voiced by Wendy Braun

Mass Effect 3 - Gianna Parasini voiced by Wendy Braun
Los Angeles, CA -- Actress Wendy Braun is featured in the new book, The Big Lebowski: An Illustrated, Annotated History of the Greatest Cult Film of All Time. In it, she shares her personal photographs & stories from behind the scenes of her first film credit, including the practical joke she and the dancers played on Jeff Bridges during filming of the Gutterballs dream sequence that made headlines.
"We stuck huge clumps of hair in our leotards, with one pubic patch more ornate than the next. Jeff had to look up our skirts in the shot as he was sent down alley through our legs while lying on a gurney. I was second in line and saw his face register with the first girl's unruliness. Who knows, maybe he just thought, "somebody's not taking care of business." Little did he know, we were all 'not taking care of business.' Once he was sent through me and on down the line the joke was out, everyone laughed and the set was never the same." To check out the book go to
http://bit.ly/DancingAndTheDude
This month, Braun continues her role as the sexy, snarky undercover agent, Gianna Parasini in the hugely popular video Mass Effect game series. Mass Effect 3: Omega, releasing on November 27, 2012, will be one of the largest downloadable content files released for the game series. Braun notes, "This role has been so much fun to play and very exciting to watch the entire series become a huge hit."
She's also thrilled to be recurring in Rainn Wilson's hit web series, The Flipside, for his production company, Soul Pancake. Flipside director Ben Shelton recognized Wendy at a children's birthday party and offered her the role. He boasts, "Wendy is such a pleasure to work with. She's natural on-screen and off. So prepared, and yet makes it all look effortless."
Braun has built a solid career and reputation for herself since arriving in Hollywood. She's racked up over 50 film and TV acting credits, including recent guest-starring roles on The Mentalist, Harry's Law, Bones, Criminal Minds and Navy NCIS. She's enjoyed recurring roles on iCarly & General Hospital and has been directed by Hollywood's best, including Jason Reitman, Ivan Reitman, James L. Brooks and Will Smith.
Between TV & Film work, Braun is also a highly sought-after voice-over talent with over 1000 voice-over spots to her credit, including campaigns for Safeway, Dell and Nordstrom. To listen to Wendy's voice work visit
http://www.wendybraun.com/voiceover.html
Braun originally became a recognizable face after starring in a 26 spot Mervyn's campaign which showcased her unique comedic timing, improv talent and girl-next-door charisma. A standout in these spots, Wendy quickly won more roles in film and television, "The campaign definitely opened a lot of wonderful doors, and I feel grateful to have been working steadily as an actress ever since." (Braun has since appeared in over 100 national and regional spots)
Braun's mother was the famed, "Miss Beverly", host of the children's classic television show Romper Room. Braun began acting, singing and dancing at a young age in Northbrook, Illinois (the Chicago suburb made famous as the setting in many beloved John Hughes films). "I was definitely a "gleek," performing in show choir, variety shows, plays and musicals at Glenbrook South High School. I was 5'10" at age 13, so the stage became a place where I felt I fit in the most." Braun graduated a semester early from Indiana University to pursue acting.
Wendy's other passion has been to inspire and empower other actors. She founded ActorInspiration.com, and has helped actors around the globe turn audition anxiety into positive energy and book jobs through the use of her guided meditation CD, Creating Powerful Auditions, which is now available on Amazon and
http://www.actorinspiration.com/store.html
She donates a portion of the proceeds to charity. "I have learned so much about the mindset needed to succeed in this industry that I wanted to help other actors get out of their own way and enjoy the journey."
Braun currently resides in Los Angeles with her husband, actor, Josh Cox and their two young sons.
Wendy Braun is represented by The House Of Representatives (agency) & JudyO Productions (management)
For more info on WENDY BRAUN visit:
www.wendybraun.com
For more info on ACTOR INSPIRATION visit
www.actorinspiration.com
###