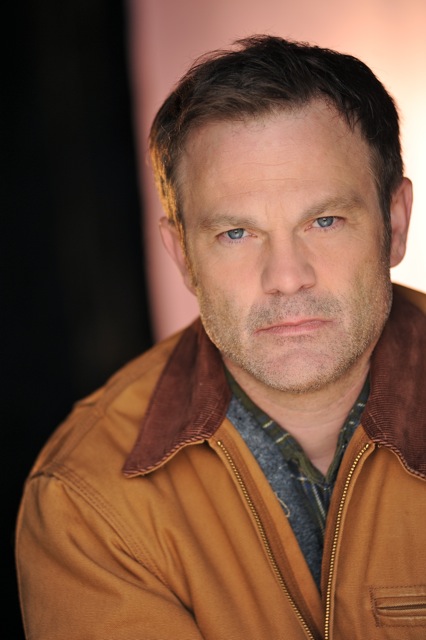 Los Angeles, CA – Actor BRETT BAKER is proving to be Hollywood's newest 'go to' supporting star, with three feature films in the can and two still to be shot before the end of the year. With these five films, Baker lends his support to some of Hollywood's biggest names, including John Cusack, Nicholas Cage, Drew Barrymore, John Krasinski, Forest Whitaker, Ed Asner, Peter Weller and Jon Voight.
Scheduled for release in February 2012, Baker brings big laughs as a news reporter caught in a snowstorm in the comedy BIG MIRACLE. Based on the true story of three California whales who were trapped in the Arctic Circle, the film stars Drew Barrymore, John Krasinski and Kristen Bell. The heart-warming rescue adventure is directed by Ken Kwapis and produced by Working Title and Universal Pictures.
Baker will be heading to his home state of Alaska this November to shoot two new features back-to-back. Up first, Baker portrays Lt. Pat Kasnick in the thriller THE FROZEN GROUND. This based on actual events story, follows an Alaska State Trooper (Nicholas Cage) who partners with a young woman (Vanessa Hudgens) who escaped the clutches of serial killer Robert Hansen (John Cusack) to bring the murderer to justice. The film comes from director Scott Walker and Emmett/Furla Films and is slated to be distributed by Lionsgate.
Then in December, Baker will star opposite screen veteran Ed Asner in THE DOPPELGANGER PRINCIPLE. The story follows a seasoned criminal defense attorney (Asner) whose latest client is an alleged serial killer with iron-clad evidence against him. This courtroom drama comes from director Ron Holmstrom, with a script penned by James E. McLain.
Currently in post-production, Brett was handpicked by Jon Voight and producer Jamee Natella, to star opposite Voight, as his Detective partner, in the new psychological thriller, BEYOND. Shot in Anchorage, the story follows detective (Voight) who teams with a tabloid psychic (Julian Morris) to track down a missing child. The film also stars Dermot Mulroney and was directed by Josef Rusnak and produced by Crystal Sky Entertainment.
Last summer, Baker was cast alongside Peter Weller as an art gallery owner in Forest Whitaker's voodoo thriller VIPAKA. Shot in New Orleans and produced by Whitaker's Significant Productions, the psychological thriller follows two adversaries who go head-to-head in a game testing each man's belief in what they are sure is the truth.
It's no accident that several of the recent films Baker appears in are shot in Alaska. Born and raised in Anchorage, Baker offers an authentic quality to the roles that non-Alaskan natives sometimes struggle to understand. During his down time, this working actor turned his talents to music, writing, producing and arranging his first solo album titled BROKEN. Now available on iTunes and Amazon, the album chronicles his spiritual journey back from a 20-year drug and alcohol addiction. Baker currently resides in Los Angeles with his wife and his dog, Gracie.
###