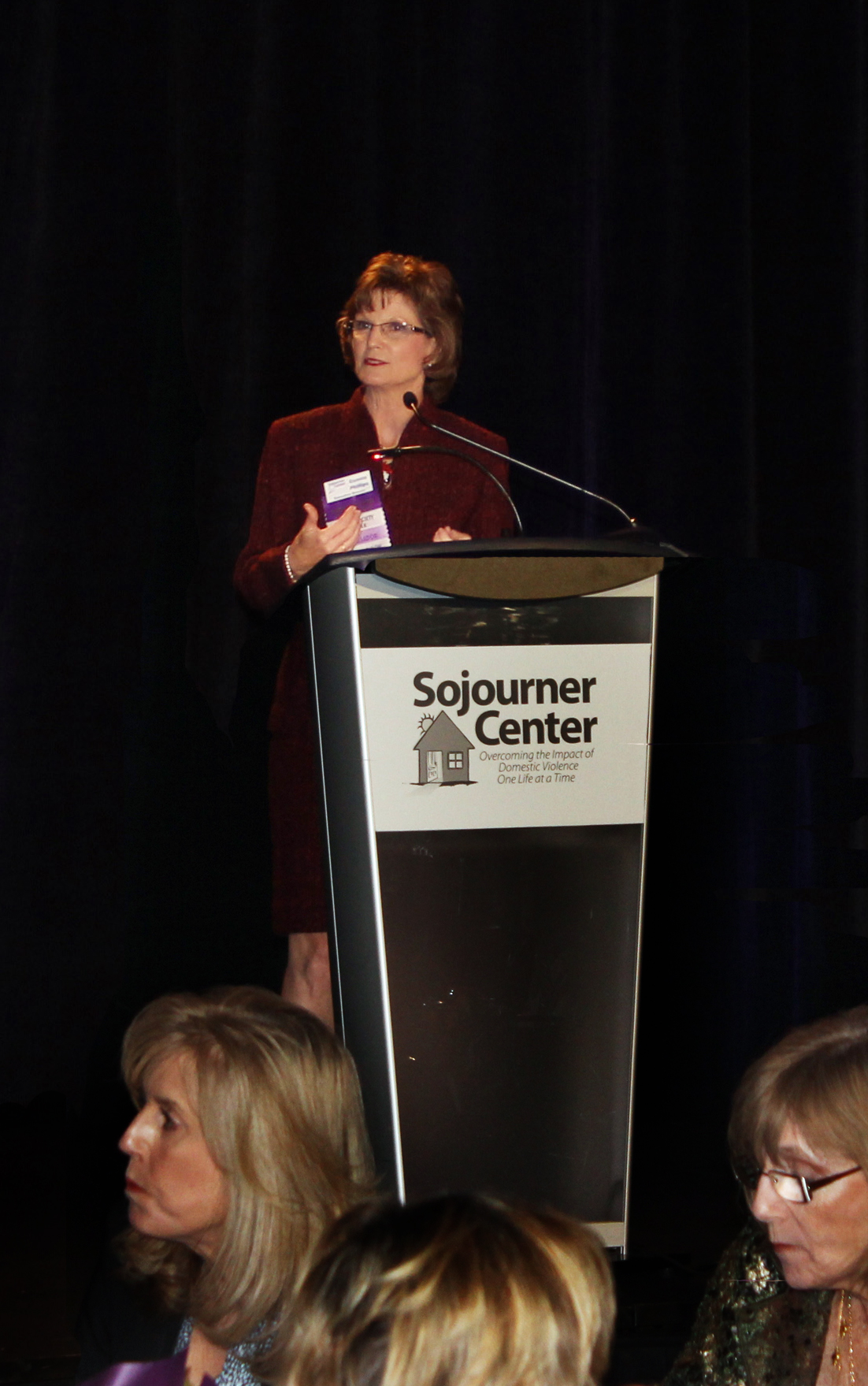 Phoenix, AZ -- Sojourner Center, one of Arizona's largest domestic violence shelters, held its Eleventh Annual Hope Luncheon at the JW Marriott Desert Ridge Resort and Spa on November 8th, 2012. This is Sojourner Center's biggest fundraising and awareness event of the year.

Over 780 guests in attendance learned about the mission of the organization and heard stories from domestic violence survivors. The event's special guest speakers included; Master of Ceremonies, Carl Mangold; Executive Director, Connie Phillips; Jackie Valencia; Julie Peterson; and CEO of Caliente Construction, Lorraine Bergman.

During Connie Phillips' address to guests, she shared some of the difficulties Sojourner Center has faced in the past few years. "Our vision remains the same, a vision we have been committed to since opening the Center 35 years ago, and that is never turning away a woman and her children who are fleeing because of domestic violence. When women finally get the courage to reach out, we want to be there and receive them. But right now that is not the case."

Sojourner Center has lost $500,000 in state funding this past year which has resulted in closing 80 beds and turning away about half the women and children who come to their doors. Phillips urged attendees to continue their support of Sojourner Center in order to replace the lost government funding.

"We are the many who will inspire the hope of the woman who is just now considering making that call. What will she find when the advocate answers? Will she find help and hope? Or will she be transferred to the county hotline to tell her story again and hope that somebody else might have some room. How many times will she be shuffled before she gives up? I think that is up to us."

The Hope Luncheon Fundraising Event raised a preliminary total of $580,000 in one-time contributions and multi-year pledges. All of the money will go directly back into operating costs associated with Sojourner Center's three campus facilities and the programs offered to women and children fleeing domestic violence.