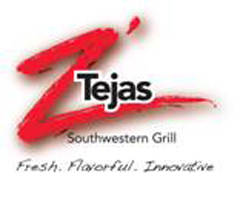 Early September brings the eagerly anticipated return of Hatch chile peppers to restaurant menus throughout the Southwest. Grown only in New Mexico's Hatch Valley, genuine Hatch green chiles -- ranging from mild to extra-hot -- are in demand for their unique, fresh flavor.
For nearly a decade
Z'Tejas Southwestern Grill
has celebrated the Hatch chile harvest with Chile Fest, featuring a
special menu
created around the treasured peppers. This year, Z'Tejas announced that the Phoenix-area domestic violence shelter,
Sojourner Center
, has been named the official Arizona beneficiary of Chile Fest 2012.
While the special, once-each-year menu is center stage at every Z'Tejas location, Chile Fest is more than a culinary event, according to Z'Tejas President and CEO Steven Micheletti. "I look forward to Chile Fest every year not only because it shows off what our chefs can do with this specialty ingredient," Micheletti says. "It also gives Z'Tejas an additional opportunity to be active in our local community."
For the Phoenix-area community, that means every time a guest at one of the five local Z'Tejas Southwestern Grills orders a Chile Fest entree, from now to Sept. 23, one dollar of their purchase will be donated to Sojourner Center.
Micheletti said the dollar-per-entree pledge isn't the only way the popular Scottsdale, Ariz.-based dining chain is helping women escape abusive relationships at Sojourner Center. Throughout September and early October Z'Tejas is partnering with
MIX 96.9-FM
for "Bras for a Cause." Morning drivetime announcer
Mathew Blades
created the annual lingerie drive to promote breast cancer awareness, and for the last two years Sojourner Center has been the recipient of the donated bras -- more than 3,000 in 2011. For BFAC this year, Z'Tejas will be a drop-off location for new and gently used bras, culminating in the Oct. 12 live broadcast from Tempe Marketplace.
Z'Tejas Southwestern Grill offers fresh, flavorful and innovative menu items inspired by culinary influences from Louisiana, Texas, California and New Mexico. Z'Tejas owns and operates 11 restaurants in six cities throughout the Western U.S., with Arizona locations in Phoenix, Scottsdale, Tempe, and Chandler (www.ztejas.com).