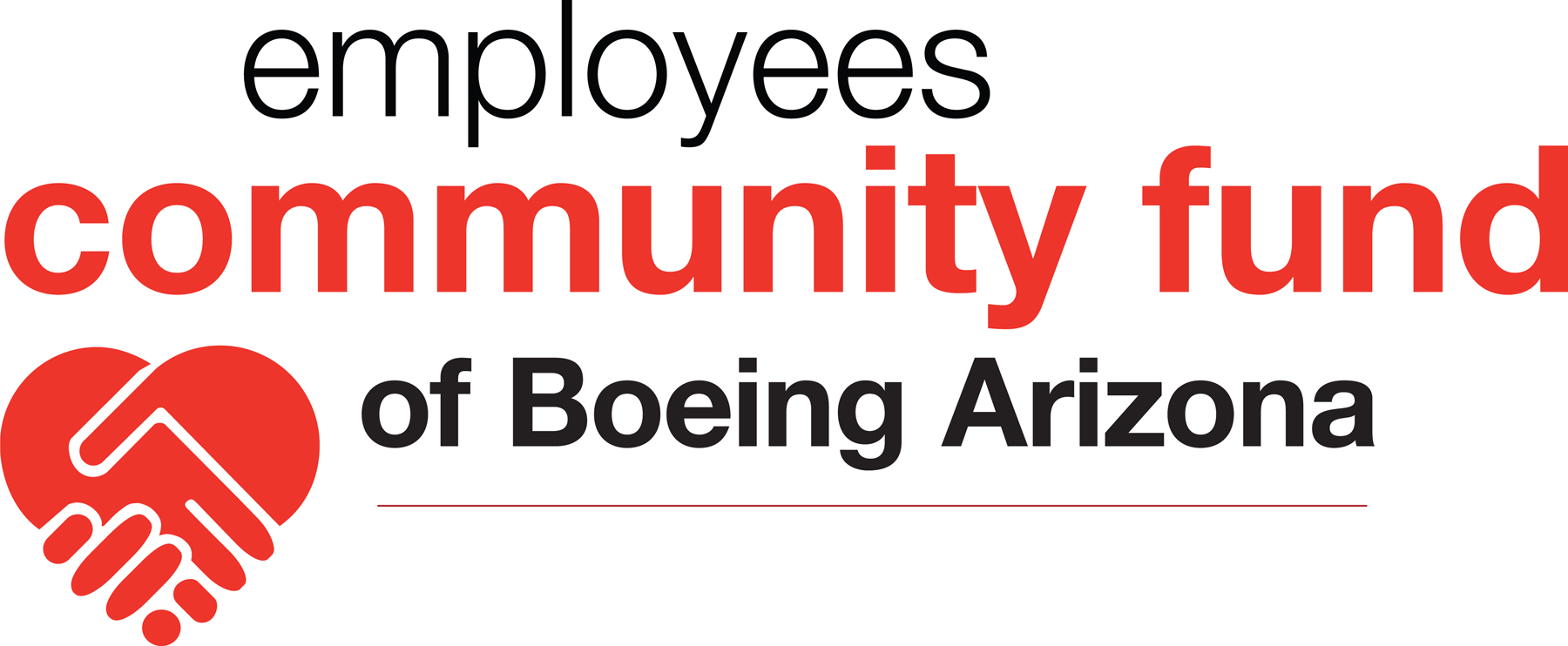 Employees of Boeing, the world's largest aerospace company, have the opportunity to collectively support the needs of their communities with grant funding provided through their local Employees Community Funds. Late last year the ECF of Boeing's Arizona division named Sojourner Center the recipient of a $5,000 grant to help fund emergency shelter for survivors of domestic violence.

In accepting the grant, Sojourner Center Executive Director Connie Phillips said, "All of us at Sojourner Center give our heartfelt thanks to the Boeing Employees Community Fund. Their support of our mission is critically important, and will have a tremendous impact on our ability to serve the urgent needs of women and children seeking safety from domestic violence at our shelter."

"In simple numbers," Phillips continued, "the Boeing ECF grant of $5,000 will provide nearly 100 bed/nights of safety, meals, and support services. Their support enables us to continue to be a beacon of hope for women and children who find the courage to leave violent relationships."

Tony Tumminello, chairman of ECF Boeing Arizona, offered congratulations on behalf of the employees who contribute to the fund. "It is our hope," Tumminello said, "that this charitable contribution to support emergency shelter for victims of domestic violence will enable continued success in your mission to provide quality services in our community."

Employee contributions to the Employees Community Fund are made through payroll deduction and are administered by a volunteer advisory board comprising local Boeing employees. The charity categories chosen for funding by the Boeing Arizona ECF include health, education/community enrichment, and social services.