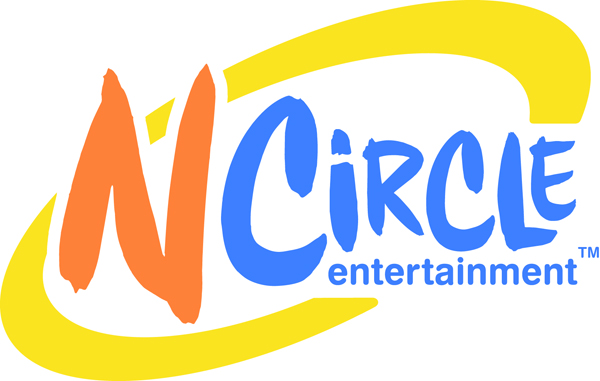 Wilton, CT: Ruckus Media Group, an independent family digital entertainment company, today announced a partnership with NCircle Entertainment, the leading independent distributor of non-theatrical children's DVDs in the U.S. In this new agreement, Ruckus will offer digital downloads of NCircle DVDs in mobile markets in both the U.S. and Canada beginning in late 2012. All Ruckus videos are commercial-free and will be airplay-enabled, allowing users to view them via Apple TV as well as all iOS devices, including iOS6.
The launch will include six properties from NCircle's vast library of beloved children's shows: The Cat in the Hat Knows A Lot About That! and Sid the Science Kid, which air on PBS; Pajanimals and The Wiggles, which air on NBC Kids; Dino Dan, airing on Nick Jr., and Richard Scarry's Busytown Mysteries. Ruckus distributed titles will download directly to mobile devices in full, allowing children to view their favorite shows without being tethered to WIFI connections.
Ruckus currently offers a unique series of digital storybooks designed to help children practice important reading skills as they enjoy content from some of the biggest names in children's entertainment including Crayola, Hasbro's My Little Pony, Transformers Prime, as well as Chuck & Friends, Dino Dan, Sea World, Veggie Tales, The Wiggles, and WNET's Cyberchase.
Downloadable video is a key element of the company's upcoming Ruckus 2.0, due later this year. In addition to the information parents already receive, registered parent users will be provided with information about their child's viewing experience detailing both the amount of time their child spends watching each video and what content they're watching within the Ruckus library.
"NCircle Entertainment is a proven leader in quality, parent-trusted children's video. This partnership allows Ruckus to continue to expand and diversify our offering for kids and families. Our goal is to provide a single-stop destination for children's digital content and offer parents a safe, curated experience for their kids," says Rick Richter, CEO Ruckus Media Group. "We anticipate announcing other such partnerships in the near future."
"Our agreement with Ruckus will extend our mission of providing Entertainment That Educates to additional platforms favored by today's families," said Debbie Ries, Senior Vice President and General Manager of NCircle Entertainment. "We and our producer partners are thrilled at the opportunity of expanding the viewership of these popular, high quality programs to greater numbers of children and families across North America."
ABOUT RUCKUS MEDIA GROUP
Ruckus Media Group creates interactive applications for mobile devices designed to entertain and educate children ages 3-8. Launched in September 2010, the company's centerpiece is the Ruckus Reader (released April 2012 and featured on the Today Show), a breakthrough learning program for the iPad featuring digital storybooks that delight children with interactive content from the most popular names in entertainment (Hasbro, Crayola, Cyberchase, Sea World, The Wiggles, Dino Dan, Veggie Tales). Parents are provided with an innovative reading assessment tool and personalized feedback on their child's reading experience.
In the two years since the company's launch, Ruckus has been recognized with over 30 parenting and app awards for its digital storybooks: the #1 iTunes best-selling and Mom's Choice Gold Award winner "My Little Pony: Twilight Sparkle, Teacher for a Day," based on the ever-popular Hasbro toy characters; Parents' Choice and Mom's Choice Award winners "Spot the Dot" by pop-up legend David A. Carter, and "Chuck & Friends: Friends for the Long Haul;" About.com Readers' Choice Award winner and Best App Award finalist "A Present for Milo," written and illustrated by Mike Austin; among many others.
For a full listing of titles and additional information, see our
website
and the Ruckus Media Group
iTunes page
and follow Ruckus on
Facebook
,
Twitter
, and
Pinterest
.
ABOUT NCIRCLE ENTERTAINMENT:
Established in 2006,
NCircle Entertainment
(www.ncircleentertainment.com) currently distributes over 300 DVD titles from 20 popular animated and live-action children's programs, primarily geared to a preschool audience, that combine high-quality production, entertainment and education values. As part of its commitment to making a positive difference in all children's lives, NCircle is a proud member of K.I.D.S. (www.kidsdonations.org/), whose efforts to date have reached over 65 million kids globally with new products valued at over one billion dollars.
CONTACTS:
For Ruckus Media Group:
Deborah Sloan
978.684.5005
(o);
978.884.4758
(c)
deborah@ruckusmediagroup.com
For NCircle Entertainment:
Nina Stern
818.481.3132
(c)
nstern@nsternpr.com