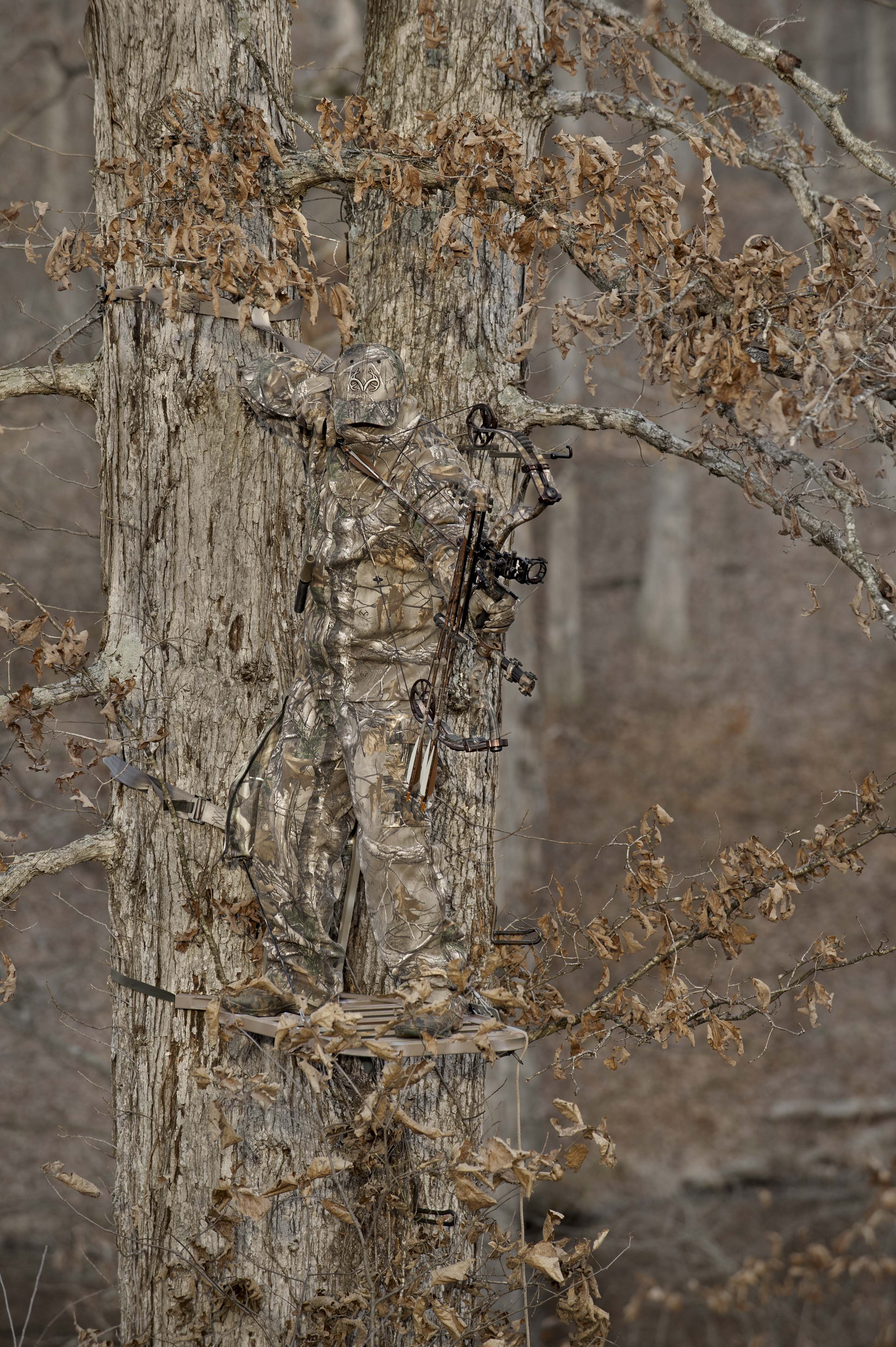 COLUMBUS, Ga.,
Jan. 03, 2012 – Realtree's Bill Jordan announced today what he calls "the camouflage patterns I've always wanted to create."
New Realtree Xtra
and
Xtra Green
have long been a goal for Jordan, but it's only because of Realtree's proprietary printing technology that these two new patterns could be designed and printed.
"New Realtree Xtra and Xtra Green truly live up to their names, giving hunters
extra effectiveness
in the field," said Jordan. "All throughout the development process, we focused on creating incredible depth, visual confusion and 3D effects in the pattern mid-grounds and backgrounds while still retaining total sharpness and detail in the foreground elements. The result is as close to nature as we've ever gotten."
Realtree's proprietary printing technology allows printers to layer sharp foreground elements over a progressively ghosted mid-ground to an incredibly soft background – all combined in a multidirectional way to create visual confusion. This makes new Xtra and Xtra Green the most versatile camo patterns ever.
In addition, the subtle shadows, highlights and textures in these new patterns blend and mimic more varied terrain and lighting conditions than ever before, allowing both patterns to be used across a wider range of habitat.
New Xtra and Xtra Green look great with 12 warm, natural colors that blend with an incredible variety of natural settings. The patterns offer all the key elements of the outdoors – tree trunks, large and small limbs, a variety of leaf types and colors, large open areas, and extreme contrast from light to dark.
While both Realtree Xtra and Xtra Green work exceptionally well year-round, hunters may find one preferable over the other in certain areas or as the seasons change. As a general rule, Realtree Xtra Green works best from fall's early bow, muzzleloader and gun seasons right through the leaf change, and then from mid to late spring. In some situations, hunters may want to use both patterns at the same time to better disrupt their outline.
Visit
www.Realtree.com/huntallseason
for a true, in-depth look at the patterns.
About Realtree
Realtree® is the world's leading camouflage designer, marketer, and licensor with over 1,500 licensees utilizing the Realtree camouflage brand. Thousands of outdoor and lifestyle products are available in Realtree camouflage patterns. In addition, Realtree is committed to supporting individuals and groups that work to ensure our outdoor heritage, the conservation of natural places, and the wildlife that resides there. In fact, Realtree is one of the nation's leading contributors to conservation groups such as Ducks Unlimited, the National Wild Turkey Federation, the Rocky Mountain Elk Foundation, and others. For more information, visit
www.realtree.com.