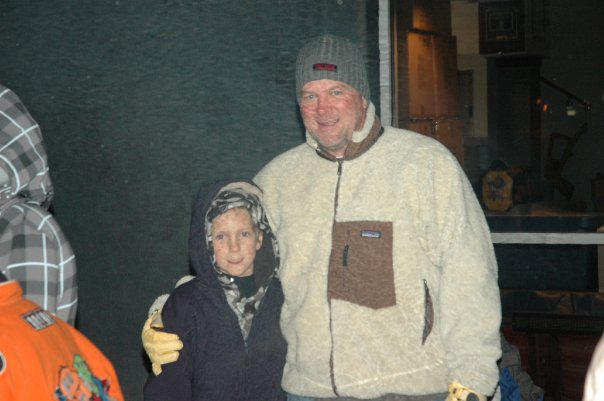 Longworth Industries, manufacturer of
Polarmax
®,
AYG
® and
XGO
® branded apparel, is extremely pleased to announce the hiring of Bill Kendall as Director of Sales for Polarmax and AYG brands, effective October 1, 2012.
"Bill Kendall is an outstanding choice as our new Director of Sales for Polarmax & AYG. Bill has strengths in relationship building that have served him well in the development of a very strong sales and sales management background, and a skill set that will be a tremendous asset for our business development and marketing efforts in winter and outdoor sports."
In his new role, Kendall will assume the responsibilities of sales management, overseeing business and partnership development, as well as direct involvement in marketing and product development for the Polarmax and AYG brands.
"I'm really excited about this new opportunity," said Kendall. "Polarmax and AYG are perfectly positioned to take advantage of tremendous opportunities servicing our existing and new retailers. Having our plant only 10 miles down the road from us means we are only limited by our lack of imagination, and it means we can fill the supply chain faster than our competitors, with speed, accuracy and a quality, sellable product mix, made right here in the USA."
Prior to joining Longworth, Kendall built a leading sales agency in Florida, representing brands across a wide breadth of active lifestyle categories and garnering many Rep of the Year and other awards throughout a distinguished sales career. His proven leadership skills, marketing strategy experience and web savvy make him effective at pioneering new brands as well as growing existing companies, and will be a perfect fit for the Polarmax and AYG brands.
Links:
Polarmax website:
http://www.polarmax.com
Polarmax facebook page:
https://www.facebook.com/polarmax
AYG Underwear website:
http://www.aygunderwear.com
AYG Underwear Facebook page:
https://www.facebook.com/AYGunderwear
XGO website:
http://www.proxgo.com/
About Longworth Industries
Based in West End, North Carolina, Longworth Industries manufactures and markets Polarmax®, XGO® and AYG® branded technical base-layer apparel and underwear. Longworth Industries products are 100% made in the U.S.A. Visit us on the web at www.Polarmax.com