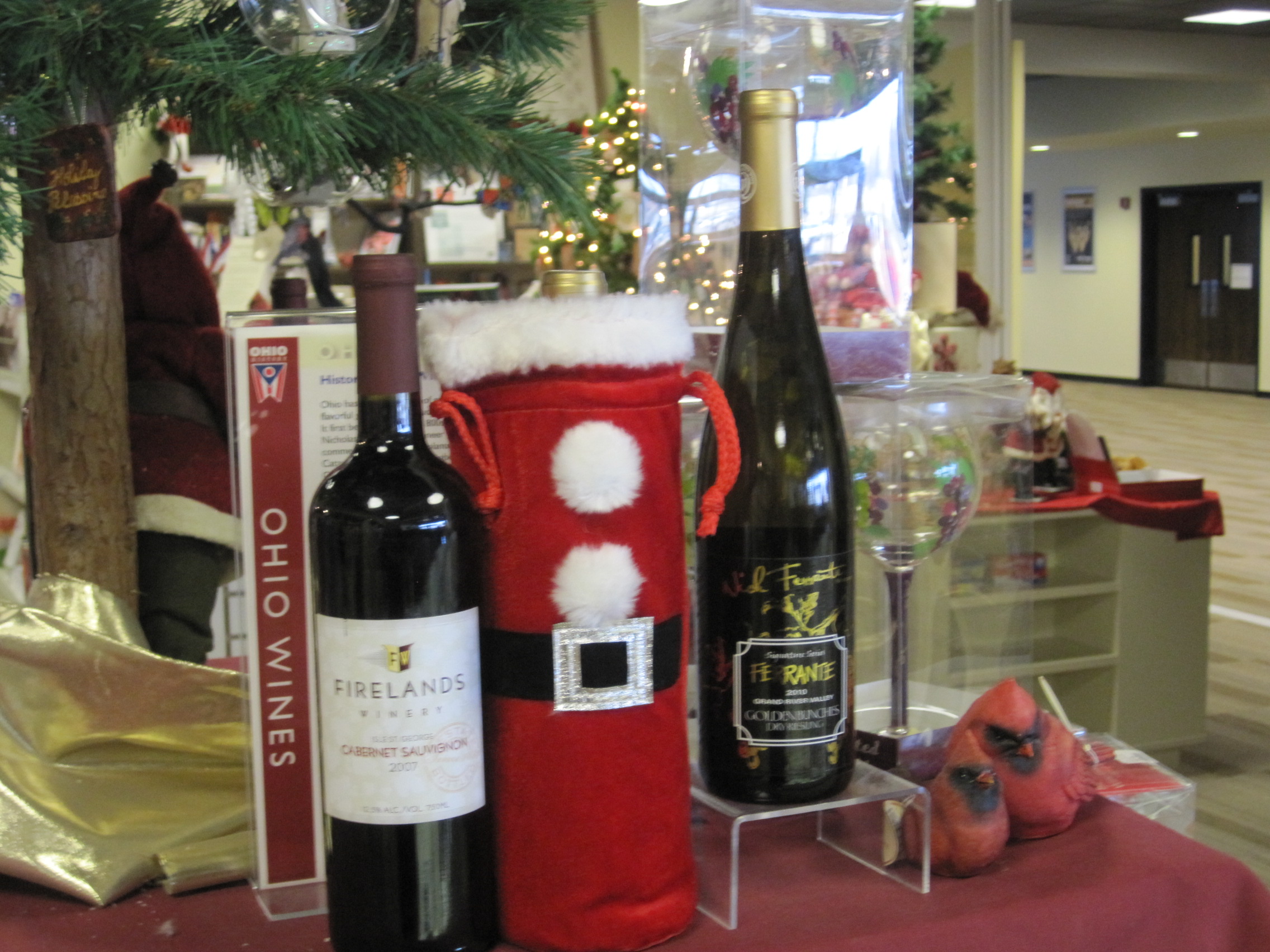 Made in Ohio Foods sold at the Ohio History Store.

Made in Ohio Foods sold at the Ohio History Store.
COLUMBUS— Kick-off the holiday season with the Made in Ohio Showcase at the Ohio History Center on Saturday, December 8, 10 a.m. - 4 p.m. A first for the Ohio Historical Society, this event will feature art, food, wine, and crafts made throughout Ohio. The Made in Ohio Showcase is part of a weekend of family holiday fun as this is also the first weekend of Dickens of a Christmas in the Ohio Village.
"Ohioans have a long history of creating exquisite art, beautiful crafts, enchanting wines, and delicious foods, and we are pleased to host an event that highlights this talent," said Jim Riley, business ventures manager for the Ohio Historical Society. "Guests can not only buy unique and Ohio-made gifts, but they can also interact with and learn from the artisans and organizations that support Ohio products."
Guests to the Made in Ohio Showcase can:
Meet artisans and see special artisan demonstrations.
Partake in special hands-on activities for the whole family.
Shop for unique Ohio arts, crafts, foods, wines, and other unique merchandise.
Tour the Ohio History Center Museum.
Take advantage of special discounts at the Ohio History Store.
Admission
: Included with regular Ohio History Center museum admission: $10/adult (13-59), $9/senior (60+), $5/youth (6-12), Free/Ohio Historical Society member, Free/child (age 5 and under). Parking is free and readily available.
NOTE: There is no fee to shop at the Ohio History Store at the entrance to the museum and at any tables in the entrance lobby.
Come for the Made in Ohio Showcase and stay for…
Dickens of a Christmas
December 7-8 and 14-15 at 6- 9 p.m., and December 16 at 12- 5 p.m.
For two weekends, Dickens' festive and enduring vision of Christmas comes to life through carols, decorations, and traditions inspired by his colorful tales. Visitors can see holiday preparations underway in village homes and shops, enjoy crafting and cooking demonstrations, meet St. Nicholas and Dickens himself, hear carols by the Ohio Village Singers. The Ohio History Store in the Village, featuring Ohio foods, candies and wines, as well as a wonderful collection of winter and holiday decorations and gifts will be open during the event for shopping. Admission for Dickens of a Christmas at the Ohio Village is $12, $9/ages 6-12, Free/age 5 and under (OHS members: $10, $7/ages 6-12). For more information or to purchase tickets, call 800.686.1541 or visit http://connect.ohiohistory.org/dickens.
ABOUT THE OHIO HISTORICAL SOCIETY AND OHIO HISTORY CENTER
Founded in 1885, the non-profit Ohio Historical Society provides a wide array of statewide services and programs related to collecting, preserving and interpreting Ohio's history, archaeology and natural history. The Society has about 1.6 million items in its collections throughout its 50+ sites and museums and within its 283,000-square-feet Ohio History Center at 800 E 17th Ave. (Exit 111 off Highway I-71), Columbus, Ohio, 43211. The Society receives a portion of its funding from the state, but relies on admission fees, memberships, grants, donations and other forms of revenue to continue to serve Ohioans in the future. The Ohio History Center museum is open Wed. through Sat., 10 a.m. to 5 p.m.; Sun., Noon to 5 p.m. The Archives/Library is open Wed. through Sat., 10 a.m. to 5 p.m., (closed on Sunday). The Ohio Historic Preservation Office is open Mon. to Fri., 9 a.m. to 5 p.m. For general information about the Ohio Historical Society, call 614.297.2300 or 800.686.6124 or visit www.ohiohistory.org.
###