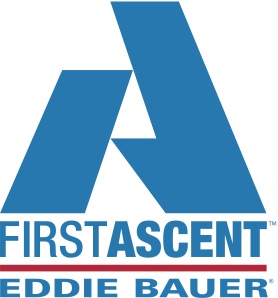 Date -
Eddie Bauer
was a legendary Pacific Northwest sportsman, born at the turn of the century, with an entrepreneurial spirit and a love of the outdoors that created a successful business and an enduring legacy. His commitment to providing the finest merchandise resulted in some of the most iconic outerwear pieces in history. After almost dying of hypothermia on a fishing trip in 1936, Eddie designed and patented the first quilted down jacket, the Skyliner, and launched an industry of down apparel.
The 2011 Fall/Winter Outerwear Collection commemorates the 75th anniversary of that milestone by paying tribute to those heritage designs and fabrics. From the reinvented Skyliner to the new MicroThermT family, the collection offers some of the most innovative outdoor and ski apparel on the market today - all of which live up to the original company creed- "To be worthy of your high esteem."
1936 Skyliner Jacket
Inspired by his own experience on a dangerously cold fishing trip, Eddie Bauer created the first American down jacket in 1936. This contemporary replica of the original features a rugged cotton canvas with 550 fill power premium European goose down insulation, a full-zip front and polyester ripstop lining. Eddie's ingenious diamond quilt pattern retains heat without adding bulk, and the ribbed knit collar, cuffs and hem help keep the cold outside where it belongs. Imported.
MSRP $129
Mountain Down Parka with MicroThermT Liner
The classic parka from the Eddie Bauer archives was reinvented with a water-repellent waxed cotton/nylon shell and MicroThermT down lining for exceptional insulation without puffy layers. The one-inch micro-quilting prevents the 550 fill Premium European Goose Down from migrating south.
MSRP $229
1942 Yukon Model Plaid Down Wool Vest
Among the 11 down garments granted design patents in the '40s, the Yukon alone merited a trademarked tagline: "The Aristocrat of All Down Jackets." Our re-invented plaid wool vest version expands on the best-selling original in both technology and in style. The plaid wool-blend shell is insulated with 550 fill Premium European Goose Down and lined with cotton/nylon. Style details include a full-zip front with button-closure storm placket and contrasting trim on the shoulders and front hand-warmer pockets. Imported.
MSRP $149
FIRST ASCENT COLLECTION
First Ascent is Eddie Bauer's line of expedition-quality mountaineering and snow sports outerwear, apparel and gear built by a team of the world's foremost guides and athletes. The line includes everything from baselayers and insulating layers to soft shell and hard shell outerwear to backpacks, duffels, knives and other essential gear. First Ascent "shops" are located in 183 Eddie Bauer stores across North America, through catalog sales and online at www.eddiebauer.com.
BC MicroThermT Down Jacket
Combining the microchannel construction of the MicroThermT Down Shirt into the lining of this fully waterproof and breathable shell rated to 20K/20K, makes it possibly the lightest, warmest waterproof jacket on earth. Patent pending. This jacket excels in cold, wet environments and has been vetted by our First Ascent guide team in the worlds harshest conditions such as Everest and Antarctica. Highly packable. Across the board, this piece was the alpine guide's personal favorite, hands down
MSRP $299
MicroThermT Down Shirt
MicroThermT is First Ascent's lightest, warmest down construction, which pairs high quality 800 fill with some of the narrowest channel baffling in the outdoor industry. The narrow-channel construction prevents down migration and keeps the fill more evenly distributed throughout the garment-minimizing the cold spots and filling voids that could allow body heat to escape. This elevates the overall thermal value of MicroThermT to an extremely high degree, meaning more warmth for the same weight, reducing overall bulk and allowing for easier layering as well as greater packability. We like to emphasize it's the warmest, lightest down we've ever made.
MSRP $169
Bombshelter Jacket
A burly, warm and fully waterproof jacket rated to 20K/20K that protects you from brutal cold. The jacket features a combination of our unique MicroThermT down lining in the core, neck, shoulders, hood and upper arms, the perfect lightweight insulation for keeping warm on big peaks in cold smoke ski conditions. Also features Primaloftr One in the lower hem and cuffs to keep insulating, even when wet, in these exposed areas when descending massive peaks in the Cascades. Removable powder skirt. Tough 70 denier fabric. Pockets in all the right places for all the right reasons.
MSRP $449
Heyburn 2.0 Jacket
Made for a skiing style that mixes lift access with sidecountry laps, our Heyburn braves storm days, chair rides and tree runs with a tough 2-layer waterproof/breathable shell. Core vents dump heat when hiking and an internal snow skirt seals out deep pow.
MSRP $279
Heyburn 2.0 Pant
Re-fabricated and re-optimized, the second generation of our Heyburn ski pants is tougher, lighter and better than the original. Perfect for lift-accessed or backcountry turns, with enough style to keep you looking good off the hill.
MSRP $299
Hyalite Jacket
An insulated soft shell for cold, clear days that start and end in the dark. Stay cool when you're working hard under the midday sun, but warm when the sun sets and you're heading home. Designed specifically for high aerobic, cold-air activities such as ice climbing and ski touring that take place in incredibly frozen landscapes. PrimaLoftr One synthetic insulation provides reliable warmth even in wet conditions.
MSRP $279
To see the entire First Ascent
Men's Collection
- go to
www.firstascent.com
. To learn more about Eddie Bauer and the company history, check out the
Heritage Timeline
.
About Eddie Bauer
Established in 1920 in Seattle, Eddie Bauer is a specialty retailer that sells sportswear, outerwear, gear and accessories for the active outdoor lifestyle. The Eddie Bauer brand is a nationally recognized brand that stands for high quality, innovation, style and customer service. Eddie Bauer products are available at approximately 353 stores throughout the United States and Canada, through catalog sales and online at
www.eddiebauer.com
. Eddie Bauer is proud to be named a J.D. Power 2011 Customer Service Champion and is only one of 40 companies so named in the U.S.