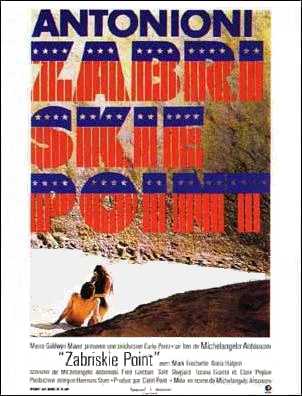 CINCINNATI - Exploding houses and love on the studio floor; destroyed landscapes and the impossibility of getting a tuna sandwich; artists who commit murder and art that restores life - all unreels this spring with the return of Reel Art.

The Cincinnati Art Museum unleashes its slate of films starting January 15. Each film connects the power of the screen with the captivating world of art. The spring features, shown on select Friday evenings and Sunday afternoons, intimately explore art's fundamental connection to our world.

The Sunday showings will be followed by a staff or docent led tour connecting the films to works on display in the Art Museum, providing a gateway to heighten your experience and appreciation of some of the most prominent works in the Art Museum's collection, including paintings by Picasso, Van Gogh and Cincinnati's own Frank Duveneck.

Reservations are recommended for all screenings. Pricing for the spring series is $70 general admission; $30 Art Museum members. Individual screenings are $10 general admission; $5 Art Museum members, students and seniors. Free parking included with ticket.

For more information about the films or to purchase tickets, call (513) 721-ARTS

SPRING SCHEDULE

Zabriskie Point (1970)
Friday, January 15, 7 p.m.
Sunday, January 17, 1 p.m.
Director: Michelangelo Antonioni
FILM: An epic portrait of late Sixties America, as seen through the portrayal of two of its children: anthropology student Daria and dropout Mark.
IN THE GALLERIES: Steve Rosen, will discuss the background and soundtrack of the film and Pink Floyd in the 1970s.


(Untitled) (2009)
Friday, February 5, 7 p.m.
Sunday, February 7, 1 p.m.
Director: Jonathan Parker
FILM: A fashionable contemporary art gallerist in Chelsea, New York falls for a brooding new music composer in this comic satire of the state of contemporary art - starring Adam Goldberg.
IN THE GALLERIES: What is Contemporary art? Why is it art? Discuss these questions with Art Museum staff in the Contemporary Art Galleries.


Manufactured Landscapes (2006)
Friday, February 19, 7 p.m.
Sunday, February 21, 1 p.m.
Director: Jennifer Baichwal
FILM: Photographer Edward Burtynsky travels the world observing changes in landscapes due to industrial work and manufacturing.
IN THE GALLERIES: Join Jessica Flores, Associate Curator of Contemporary Art, for a discussion about contemporary landscapes at the museum.


Five Easy Pieces (1970)
Friday, March 5, 7 p.m.
Sunday, March 7, 1 p.m.
Director: Bob Rafelson
FILM: A drop-out from upper-class America picks up work on oil-rigs while not spending time in a squalid succession of bars and motels.
IN THE GALLERIES: Follow a tour through Starburst: Color Photography in America 1970-1980 exhibition and explore the landscapes of the 1970s.


Caravaggio (1986)
Friday, April 2, 7 p.m.
Sunday, April 4, 1 p.m.
Director: Derek Jarman
FILM: Director Derek Jarman brings his unique vision to the biography of Renaissance artist Michelangelo Merisa da Caravaggio.
IN THE GALLERIES: Find the street people, drunks and models Caravaggio used in his artwork with Emily Holtrop, Curator of Learning and Interpretation.


Visual Acoustics (2008)
Friday, April 16, 7 p.m.
Sunday, April 18, 1 p.m.
Director: Eric Bricker
FILM: Narrated by Dustin Hoffman, Visual Acoustics celebrates the life and career of Julius Shulman, the world's greatest architectural photographer, whose images brought modern architecture to the American mainstream.
IN THE GALLERIES: Join the Art Museum's Director, Aaron Betsky to discuss architecture and Julius Shulman.


A Single Man (2009)
Friday, May 7, 7 p.m.
Sunday, May 9, 1 p.m.
Director: Tom Ford
FILM: A Single Man is a romantic tale of love interrupted, the isolation that is an inherent part of the human condition, and ultimately the importance of the seemingly smaller moments in life - staring Colin Firth and Julianne Moore.
IN THE GALLERIES: Enjoy the romantic side of art in the Art Museum's permanent collection.


Love is the Devil (2009)
Friday, May 21, 7 p.m.
Sunday, May 23, 1 p.m.
Director: John Maybury
FILM: In the 1960s, British painter Francis Bacon (1909-1992) surprises a burglar and invites him to share his bed.
IN THE GALLERIES: Explore the dynamic between an artist and his muse in the relationship of Frank Duveneck and Lizzy.