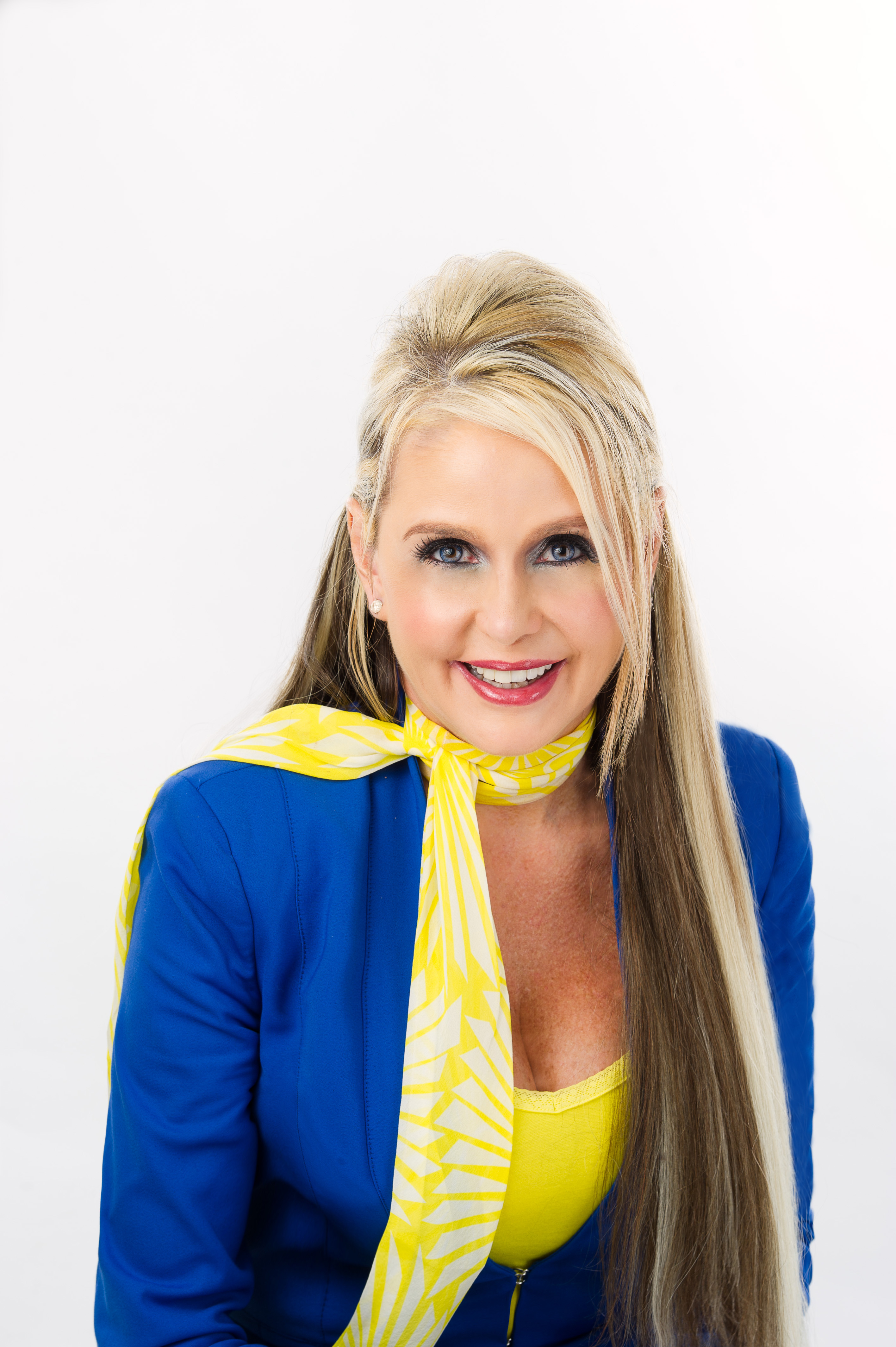 Michelle Seiler-Tucker will team with CelebrityPress, a leading book publishing company, and several leading experts from around the world to release the book, "Think and Grow Rich Today"
Orlando, Fla. – March 27th, 2013
– Michelle Seiler-Tucker has joined a select group of the world's leading experts to co-write the forthcoming book titled, "Think and Grow Rich Today: The World's Leading Experts Reveal How They are Using the Classic Principles of Napoleon Hill to Think and Grow Rich Today! " Nick Nanton, Esq., along with business partner, JW Dicks, Esq., recently signed a publishing deal with each of these authors to contribute their expertise to the book, which will be released under their CelebrityPress imprint.
Michelle Seiler- Tucker is the leading authority on buying, selling and improving businesses, as well as increasing business' revenue streams. Michelle has sold hundreds of franchises and businesses. She has helped buyers from all walks of life buy the American Dream, create financial freedom to be their own boss and obtain a better quality of life.
To date Michelle has owned and operated eight different successful businesses. In addition, Michelle is founding partner of Capital Business Solutions Franchise, Founder/President of Capital Business Solutions, Better Business Brokers, The Business Doctors and Advanced Medial Rehab.
What makes Michelle a formidable force in her industry is that she closes nearly 98 percent of all offers she writes, and on average obtains a 20 to 40 percent higher selling price for her clients! Her remarkable track record proves her dedication and persistence; Michelle makes sure the job gets done the right way, the profitable way.
While Michelle's numbers are impressive, it's her ability to create win-win situations for her buyers and sellers that guarantee her continued success. Michelle's mission is to always deliver more than is expected. She sees opportunity when many are discouraged and give up. Michelle does not give up; she identifies and corrects the top mistakes business owners make. Michelle will fine tune businesses into a "well-oiled machine" with the primary objective to sell it for the ultimate value; therefore you can afford the lifestyle you have always dreamed of and most importantly deserve!
In addition, Michelle is the award winning author of "Sell Your Business for More Than Its Worth." This book details how to enhance the value of your business to obtain the optimal selling price.
Michelle is passionate about sharing her considerable knowledge and experience with others through her mentoring and training programs. This program has helped many individuals become successful business brokers.
"Think and Grow Rich Today" will feature a group of experts who have followed Napoleon Hill's teachings, applied his principles in our new economy and have enjoyed success. Their stories have that taste and smell of success that most of us dream of. The exciting part is that these Celebrity Experts® are able to inform, guide and show you how they have used his methods in the New Economy to achieve true success in many areas. These are the people who have been tried and tested! They will be your coach. The royalties from this project will be given to Entrepreneur's International Foundation, a not for profit organization dedicated to creating unique launch campaigns to raise money and awareness for charitable causes. Michelle will donate a percentage of the proceeds from the sales of her book, "Sell Your Business For More Than It's Worth", to the Eric Trump Foundation in care of St. Jude Children's Research Hospital. The book launch is May 2013.
For more information about Michelle Seiler-Tucker, please visit
www.betterbusinessbrokers.com
About Celebrity Press™:
Celebrity Press™ is a business book publisher that publishes books from thought leaders around the world. Celebrity Press™ specializes in helping its authors grow their businesses through book publishing. Celebrity Press™ has published books alongside Brian Tracy, Dr. Ivan Misner, Ron Legrand, Mari Smith, Kelly O'Neil, Alexis Martin Neely and many of the biggest experts across diverse fields.
###
Contact:
Lindsey Showalter
Dicks and Nanton Celebrity Branding Agency®
800-980-1626
lshowalter@dnagency.com