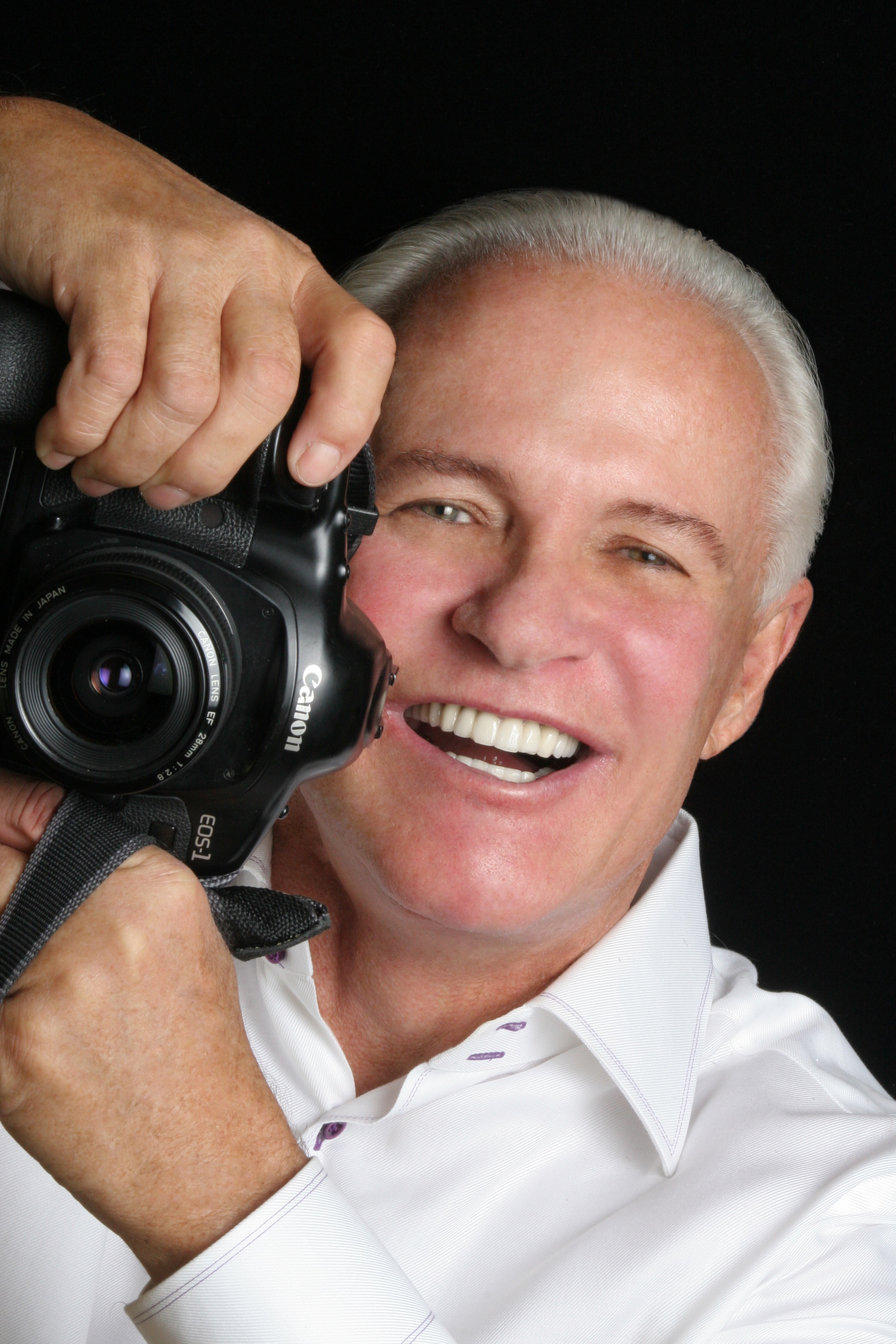 CARMEL, CA - The third annual Carmel Art and Film Festival will host renowned film, fine art and celebrity photographer Michael Childers and his celebrated photography exhibition "Icons & Legends" at the Sunset Cultural Arts Center beginning Thursday, October 13. The exhibit, which has toured the world and attracted over 55,000 visitors while on display in Palm Springs, California, will first be unveiled as part of the Carmel Art and Film Festival (CAFF) opening night Filmmakers Gala beginning at 5:30 PM. Michael Childers will be in attendance.

The Filmmakers Gala is open to Festival badge holders and includes Childers' provocative photography, performance art and music by Morgan Fisher, and an important film screening. Included in the evening's festivities will be the presentation of the CAFF Filmmakers Awards which were created to honor creativity and excellence in filmmaking. This year's best feature, best documentary, best short and best student film will be honored. Also scheduled to appear are industry guests and actors including Beverly Todd of the movies "Crash" and "The Bucket List," Virginia Madsen nominated for the film "Sideways," award winning composers Alan Silvestri and John Wineglass, and Ian Somerhalder from television's "The Vampire Diaries," to name a few.

For those unable to attend the Filmmakers Gala on Thursday night, these iconic images of legendary actors, film directors, world-renowned artists and architects - from Catherine Deneuve to Andy Warhol, will be on display in the Marjory Evans Gallery at the Sunset Cultural Arts Center through the month of October. The gallery is located inside the Sunset Center near 8th Ave. and San Carlos St. Admission is free. For hours and directions visit: www.sunsetcenter.org

About Michael Childers:
Born in North Carolina, Childers attended the UCLA Film School and began his photography career by studying with Robert Heineken and Edmund Teske. After creating the mixed media work for Kenneth Tynan's off-Broadway, record breaking run of the musical "Oh, Calcutta!" Childers was invited to work for Sir Laurence Olivier's National Theater in London. He remains the only American photographer invited to photograph productions at the National Theater. His current exhibition "Author, Author" is touring in libraries throughout America. The show consists of 50 portraits of well-known authors, playwrights and screenwriters. He has just finished his visual autobiography "And I've Got The Pictures To Prove It" that is scheduled for release in Spring 2012. From his Los Angeles studios Childers photographed over 200 magazine covers including Vogue, New York, Esquire, Elle, and the London
Sunday Times Magazine. He created more than 150 album covers and film posters for major motion picture studios and worked as a special photographer on dozens of films including Grease, Marathon Man, The Year of Living Dangerously, Coal Miner's Daughter, Torch Song Trilogy, and Oceans 12. Childers has recently been awarded several Lifetime Achievement Awards and now lectures about his extraordinary insider's perspective on the worlds of art, film, and music and the legends that inhabit them.

About the Festival:
This year's festival is expected to draw over 10,000 attendees. Filmmakers, film lovers and industry professionals have enjoyed the Carmel Art and Film Festival which showcases the best of independent cinema and contemporary art, music and photography including narrative feature, documentary, short, student, retrospective and premièring films. Looking to educate and entertain, the festival also includes an interactive lecture series, Conversations & Encounters" which includes a film score demonstration in real time, the Art of Wine gallery tour and wine paring, Art in the Park featuring artists in various mediums, art auctions, a Women in Film event, and an emerging artists music café. A 501 (C) 3 non-profit organization, the Festival supports local and regional charities and offers several scholarships to established and emerging art and film students. The third annual Carmel Art and Film Festival will be held October 12-16, 2011 at several venues including on the famous white sands beach of Carmel-by-the-Sea. Tickets and information are available online at www.carmelartandfilm.com , at the Festival HQ in suite 304 at the Carmel Plaza, Ocean Ave. and Mission St. or by calling (831) 625-3700.